Events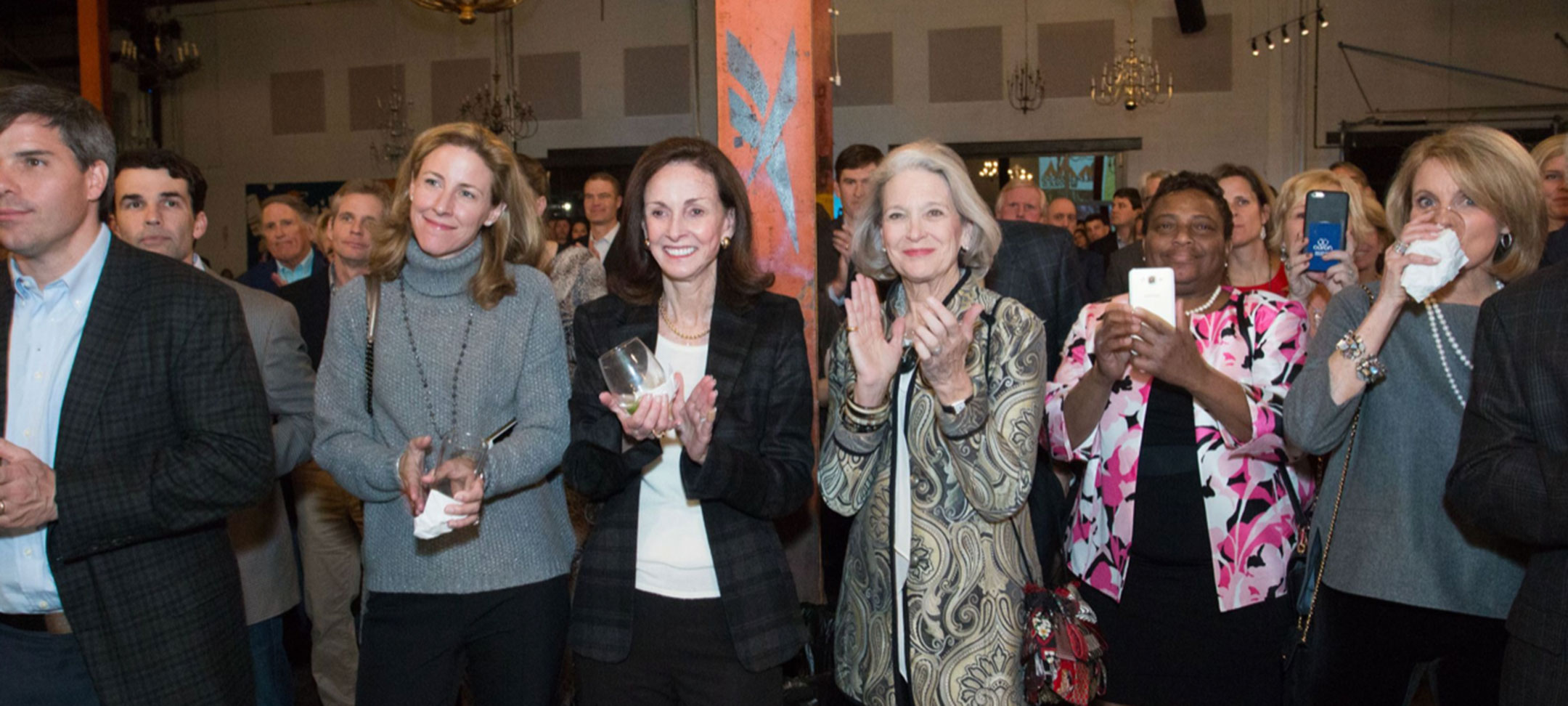 EVENTS
About
"Dream Big" is Julie's Dream annual gala fundraiser where we bring together nearly 500 members of the Julie's Dream community to celebrate Julie's Dream's impact and to "build the dream" for underserved youth in Atlanta – experiencing the hope and love of Christ through outdoor adventures. The event highlights what Julie's Dream offers youth in Atlanta and celebrates the amazing stories of growth, perseverance, and strength these youth demonstrate. Dream Big hosts live music, a festive cocktail hour, a delicious seated dinner, a live and super silent auction and fundraising games and activities.
We have been overwhelmed by the generosity and support of the Julie's Dream community at our Dream Big event. Dream Big 2020 raised over $500,000 to fund transformational outdoor adventures for youth in 2020! All of these funds will go directly towards outdoor adventures for youth at our partner organizations: PAW Kids, Agape Youth & Family Center, and Wilderness Works.
We look forward to Dream Big 2021 – Mark your calendar for January 23rd, 2021!
Sponsors
Presenting Sponsor
The Harlan Family
Anna & Price Muir
Northwestern Mutual
Gold Sponsor
Arrow Exterminators
Birddogs BBQ
Widespread Panic
Silver Sponsor
Wells and Kate Burke
Jane & Tommy Ghegan
Jeff, Doris, Ginny, Travis, & Scott Muir
Novare Group
Resource Branding
Zac Brown Band
Bronze Sponsor
D.D. & Bick Cardwell
Dennis Dean Catering
Lindsey & Justin Neal
Sharon & Strib Stribling
Liz & Jeremy Wing
Advocates
& Sponsors
Advocates
Sharon & Bonneau Ansley
Pat & Tom Carlock
Meredith & Brad Courts
Friend of Julie's Dream
Tee & Cantey Davis
Lovies Smoked Comfort
Susan& Don Freeman
Nancy & Lewis Glenn
Keri & Tom Gugliotta
Lara & Chris Hall
Burch & Mark Hanson
Patty & Jim Hatcher
Catherine & JJ Jaxon
Sarah Kennedy
Katherine Lynch
Katie & Greg Mauldin
Meridian Compensation Partners
Charlotte & John Muir
NORO Management
Novare Events
Payroc
Marietta & Skip Petters
Pickens Flowers
Ann & Will Shearer
Steve & Nancy Simms
Jaclyn & Wes Slagle
The Cindy & William Fowler Fund
Wallace Retail Properties
Wilmington Trust
Carol & Blake Young
Catherine & Blake Young
Martha & Ron Zazworsky
Champions
John Akin
Tricia & Inman Allen
Jessi & Sam Arthur
Mr. & Mrs. John G. Alston Sr.
Louise & Aaron Barber
Ellen & Duncan Beard
Patty & Brian Beem
Griffin& Glenda Bell
Susan Bicksler
Stephanie & David Boehmig
John Bond
Nell& Tom Bradbury
Nancy B. Carithers
Karen & Steve Castellaw
Thomas M. & Dallas H. Caudell
Sharon & Todd Cohen
Sandy Davis
Caroline Jones Davis
Courtney & Brian Deitz
Lisa & Dallas Ebel
Pam & Mike Elting
The Erbesfield Fund
Jan& Bill Ferguson
Marge & Bob Fowler
Laura & Matt Fletcher
Kelly & James Gilbert
Dee & Pete Glass
Amanda & Greg Gregory
Haddow & Company
Susan & Kevin Harris
Carolyn & Lem Hewes
Shannan & Hunter Hill
Wawa & Richard Hines
Anne Steele & Mark Hinshaw
Kurt Hockmeyer
Jim & Mary Long Howard
Connor & Bo Keatley
Carol & Stiles Kellett
Anne & Clint Kibler
Abby King
Gail King
Caroline & Will Lombard
Patrick& Missy Madden
Blair & Henry Mann
Keenan & Brian Mann
Margaret A. Whitaker Charitable Fund
Katie & Brett McGuire
McMickle, Kurey, & Branch
Kyle & Peyton McWhirter
Alan Miyasaki
William T. Mobley
Clarence V. Nalley III
Laura & Howell Newton
Robin R. Parker
Elizabeth Pearce
Libby & Gene Pearce
JoAnn & Tom Powell
Michael Ann & Wellborn Price
Mike & Kathy Richman
Pamela Rollins
Shayla & Chip Rumley
Diane & Craig Scott
Mr. & Mrs. Steve Sloan
Southern Andiron
Jessica & Taylor Stanfield
Anne Steele& Mark Hinshaw
The Spanish Academy
Jennifer & Tommy Thompson
Joseph Thompson
Meredith & Keith Thompson
Janet Turman
L&C Wood Family Foundation
Kathy Vaughan
Ruth Watts
Ethel & Jack Wotton
Studie & Zach Young
Tickets
Patron tickets are on sale now. Please contact Caroline Van Eaton at caroline@trinitycommunitypartners.com to reserve your seat and lend your support for the event!
General Admission tickets with be available December 1st.